Organize your laboratory for
efficient experiments
StockInLab develops web-based solutions for your lab. Our LIMS (Laboratory Information Management System) is designed to best fit the needs of scientists.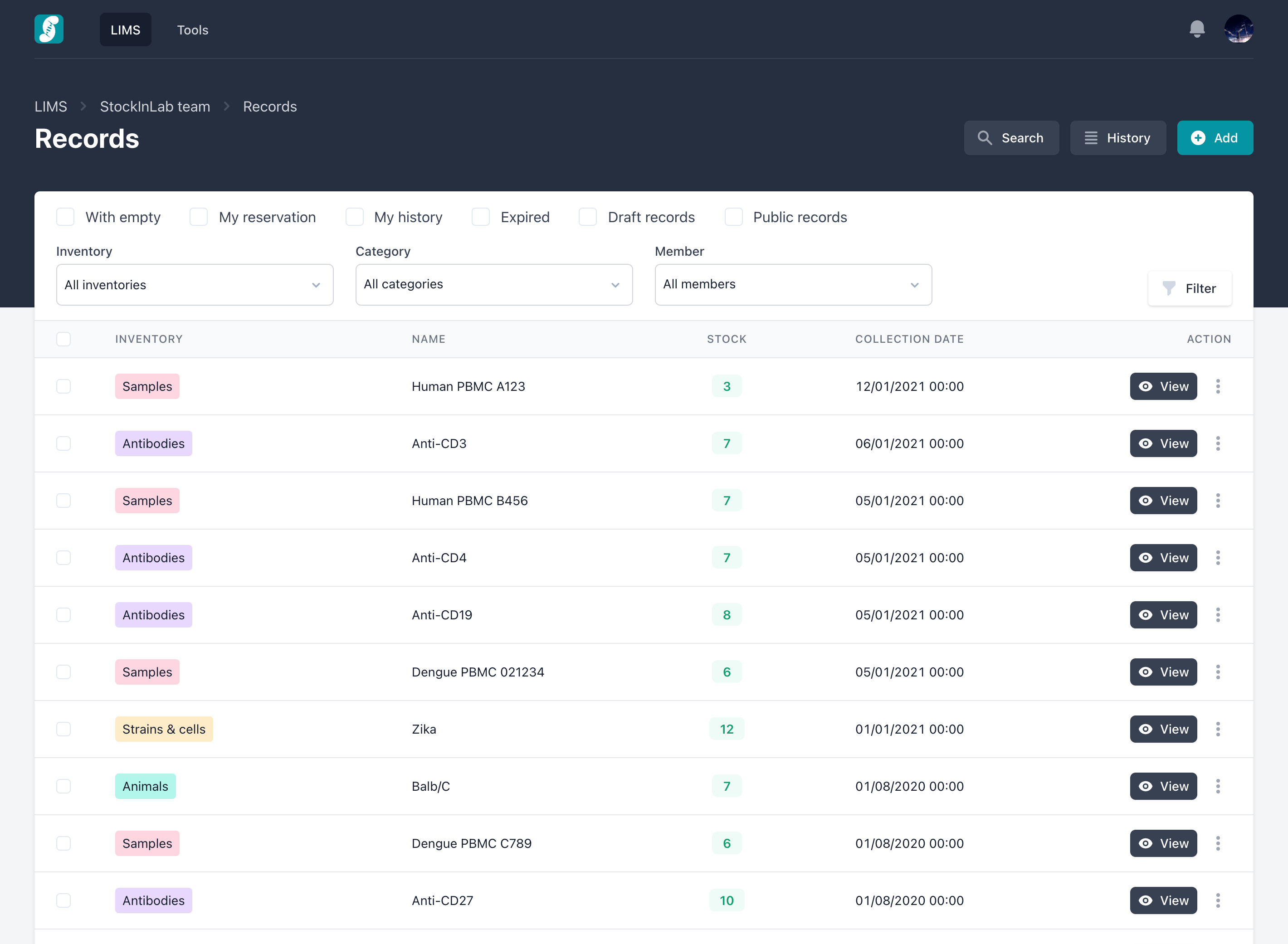 Amazing features
StockInLab LIMS provides essential features to help you to manage your lab and gain efficiency.
User-friendly
No need to read a boring manual or follow a training. Quick start thanks to the clear and intuitive interface.
Security
Be sure that your valuable data are safely stored and restricted to your team members.
Customizable
The most flexible LIMS in the market. Design your workspace to fit exactly with your need.
Time efficient
Don't waste time to look for your reagents. Spend more time at the bench for your research.
Reliable
Records lifetime is fully covered and retrievable to ensure trustworthiness of your discoveries.
Support 24/7
Our team is available 24/7 to answer your questions and help you for eventual technical issue.
Choose your plan
Suitable for every type and size of organization (academic/startup/commercial).
Contact Us
Feel free to
get in touch

with us